Mobile game analysts suggested earlier this year that our latest games market estimates for subscribers to one of the popular analysis platform that this market will generate revenues of $160 billion, healthy year-on-year growth of +9.3% in the global games market. In 2019, the global mobile game revenue grew to $80 billion. Thus year the pandemic was a major factor that actually acted as the catalyst for the mobile game industry growth. The launch of the next-generation consoles was another key contributing factor. Lets take a dig at the several contributing factors behind this growth.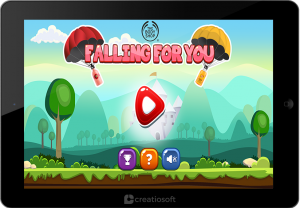 Why Mobile Games Are Getting More Attention?
There are following few reasons why the mobile game is enjoying more attention than both PC and console gaming:
Mobile gaming has minimal entry requirements
More than 70% of the global population carries smartphones, where several games are available for free. That's why newbie gamers start off from the mobile version only to learn the concept of the game to move to a costlier version.
Mobile gaming acted as a substitute for PC cafes
During the pandemic shutdown, everything was closed including PC cafes there mobile games were at the rescue to support the online poker game players that have led to exceed the expansion of the mobile game business.
Given to minimum requirement adjusted to smartphones of various operating systems, it becomes convenient to develop the game at a lesser time than the PC or console games at a lesser cost compared to them.
We are seeing exponential growth in mobile game engagement. As it was previously harder to convince the players to pay over mobile games. We found 40% of mobile players converted into payers this year which was an achievement for mobile game market.
In a report of 2019, the game publishers were highly active as out of 729k publishers, the 100k were the mobile game publishers summing up with android google play and ios app stores.

Another report of popular analysts platforms detailed ou that the players spent around 700 billion of hours on mobile devices, up from 558B in 2019, revealing the high engagement time.

At current scenarios around 35% of app downloads belongs to mobile games.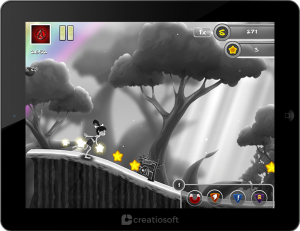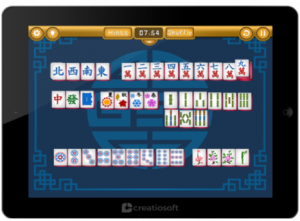 Seeing the increased use of mobile games than growth on PC in the coming year has exceeded the revenue expectations. As the gamer marketers and analysts are suggesting the dripping down of PC game market below 25% by 2022. As mobile games will be speeding their income growth accounting 45% of the game market revenue whereas Pc games will be stopped at 22% and console games at 33%of the market. We are expecting the mobile and tablet gaming market to acquire 50% of the overall gaming market.
The major are of this revenue comes from the Asia Pacific regions accumulating 49% of the mobile game market, followed by North America at 27%, Europe, Middle East and Africa at 19%, and finally, Latin America at 5%. Approximately 52% of the market share came from mobile games in USA and China.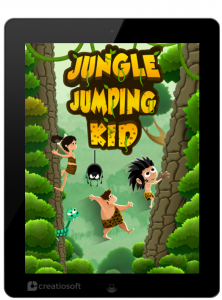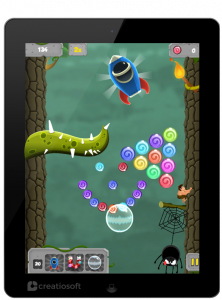 What are the futuristic mobile gaming industry trends?
1. 5G is and will be a catalyst in the cloud gaming expansion
It was 2019 when 5G actually was adopted by the people and ultimately year marked with the beginning of the transition to 5G adoption on a global scale. Its fast expansion made it clear that the 5G will be strongly advancing to empower the mobile game industry with cloud games. With the launch of Google and Microsoft's cloud gaming solutions, it as made clear that there is no doubt that there will be no shift in the console and PC gaming with cloud gaming platforms or any trouble while converting a player to a payer. Cloud game has expanded the range of access to the possible gaming experiences with traditional gaming titles.
2. Hardcore gamers preferring a subscription model to pay the fee except for casual game players.
Both Apple and Google announced their respective subscription services to support the game with features like rid of ads or in-app purchases. Both have simply suggested the idea of subscription services which are being marketed to the mid and hardcore gamers, more than casual and hyper-casual players. As casual gameplays have a shorter span of engagement than other games. Thus, casual game player will never engage to such extent to pay for a casual games.
3. Hyper-casual games to be considered as its own genre with the expansion of the user base and growing revenue.
2020 accepted the hyper-casual and gave a better space to let it expand its root as its IPM grew 77% YoY. It is now acknowledged by several game publishers and mobile game development companies as fledged genres not just a derivative of a casual games development genre.
Ads, marketing campaigns etc have become a sure shot source of revenue for any mobile game developer and mobile game development company today. In fact, reports reveals that ad monetization is much better in terms of revenue by surpassing the IAP revenue value. By the end of 2019, several game publishers brought their games with the mobile game development company which belonged to the hyper-casual and casual game genres. This collaboration with game publishers, mobile game developers, marketers and marketing and monetization models was just to ensure the full picture growth of the game.
If you are looking for an opportunity to join the world of mobile games with your idea then, you can share your idea with us and join with your gaming idea. You need to look for the best mobile game development company to work on your idea and provide you detailed planning. In case you are looking for a mobile game development company, then you may drop a line through the form on the contact us or write an email on sales@creatiosoft.com. You may whatsapp us as well at +91-8860912115.
Frequently Asked Questions
1. Which game engines you prefer to work for mobile game development projects?
We prefer using Cocos2D, Unity, Unreal, and HTML5 for mobile game development projects.
2. What genres of game development services you offer?
We offer several game development services like casino game development (Slots), card game development (Poker, Rummy etc), casual game development, hypercasual game development, board game development, puzzle game development & many more using our advanced game engines.
3. Which game development methodology you prefer?
At Creatiosoft, we prefer "Agile Methodology" for mobile game development.
4. Why one should choose Creatiosoft for mobile game development?
We have been developing mobile games for almost a decade while understanding and studying the market trends, requirements and revenue growth equation closely. Our mobile games have garnered the quick eyes of users. All of these factors make us legitimate to be chosen for mobile games for distribution along with mobile game development solutions.
5. Have you ever worked with mobile game publishers?
Yes, we have worked with several mobile game publishers.
6. Have you ever published the games on iOS App Store or Google Play store?
Yes, we have published several games for our clients on the App Stores as well as Google Play Store successfully.
7. Can we connect with Creatiosoft today to discuss our mobile game development idea?
Yes, you can contact us today with your idea for any mobile game development services. All you need to do is to visit the contact us page or mail us at sales@creatiosoft.com or whatsapp or call us at +91-8860912115.