At the best mobile game development company, we introduce our comprehensive mobile game development solutions with years of experience and modern expertise. Our mobile game developers hold strong game development background. We are bringing the best-in-class mobile game solutions that can transform your mere idea into a profiting business. Our end-to-end game development services offer robust games with amazing designs, functionality, usability, and performance.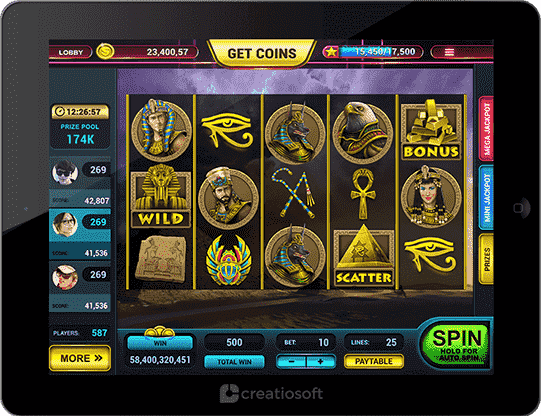 Why you should Outsource Game Development Services?
Cost Effective
The primary reason of any mobile game developer to outsource the game development services is to offer cost-effective solutions. The mobile game development studio offers to outsource their expertise and resources for a shorter span of time. This actually helps the organizations to get expert resources without much effort. It saves time and cost for hiring new resources. By outsourcing the best game development services, the organization gets comprehensive game development solutions with an experienced team of mobile game developers, designers, QA experts, and much more. This helps in delivering quality work delivered in a lesser amount of time. Also, you can outsource the right expert for your particular game development process from the best mobile game development company.
It also takes lesser time to find and build the right team of great artists, designers, producers and developers. The more early you get the resource, the lesser time, it takes to build a game effectively. Meanwhile hiring new resources takes more time in interviewing, onboarding, and training them. This delays the game production. Outsourcing the right expertise saves more time and cost that can be used to publish quality games.
Hiring new resources is already tiring. On top of that setting up everything with new software and hardware resources is the extra burden of the overheads. Outsourcing resources from the best mobile game development companies lowers this burden of overheads by reducing all of these extra expenses.
This is the major advantage one can consider the outsourcing game development. Flexible timing and staffing. Organizations can keep these resources as long as they want. Also, it brings flexibility to bring additional resources as per requirements. The outsourced resources also help in publishing or releasing the game.
Risk is already a challenging term. In unwanted circumstances, outsourcing appears as a boom to handle any problem immediately without any stress. As outsourcing offers to bring good and experienced developers according to your requirements in an effective budget.
What Game Development Services can be Outsourced to Creatiosoft Solutions?
Game Design Doc (GDD) review & improvement tips (identifying project bottlenecks)

Concept Art Design

UX/UI Design

Developing custom tools

Game Environment Design / Level and world Design

Prototyping & development

QA services/ Identifying and fixing bugs

Developing and modifying 3D graphic renders

Porting code between platforms/code refactoring

Implementing game logic and mechanics, Creating physics

Publishing support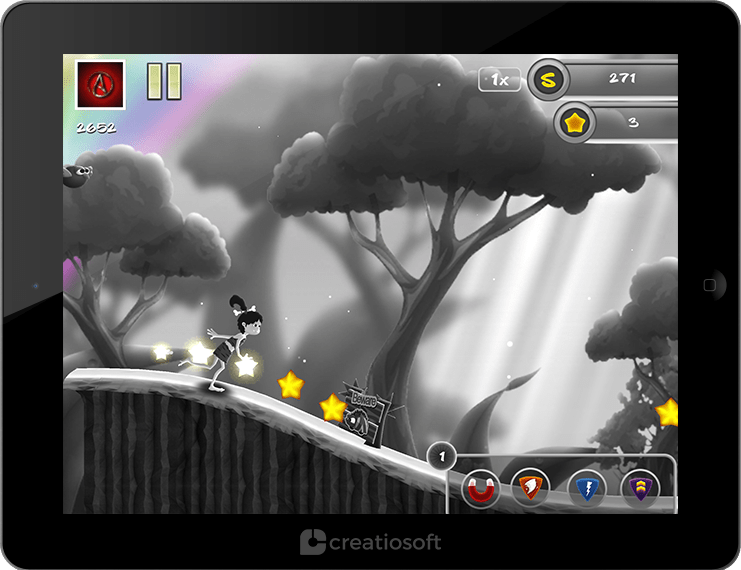 Why Outsource Mobile Game Development Services to Creatiosoft Solutions?
At Creatiosoft, our expert mobile game developers have marked a global footprint with expert game development skills. We possess vast experience in the game development industry by delivering expert services to thousands of clients across the globe. Our expertise is backed by a strong and highly experienced team of mobile game developers. We are fully adept with all the latest gaming technologies and can provide you with superlative results within a designated time frame and budget. Our key differentiators include –
Cost-effective Mobile Development Services

Offers complete data security

Rigorous Quality Controls

Unparalleled Development Expertise

Scalable Solutions

Quick Turnaround Time

Round-the-clock Support
If you are looking for a poker game software development services company or the best card game development services from the best card game development company in India, then you may drop a few words through the form on the contact us or write an email on sales@creatiosoft.com. You may WhatsApp us as well at +91-8860912115.
Frequently Asked Questions
1. Do game companies outsource?
Outsourcing games means casting other game development studios to other game studios with their resources, These resources are comprised of artists, game developers for a variety of tasks, from 2D Game or 3D Game animation to character design.
2. What are the 5 stages of game development?
The following are five stages of mobile game development.
Discovery (Discussion, prototype)

Production (Design and Game Development)

Game Testing

Release (Publishing)

Post-Release (Support and maintenance)
3. How do you outsource game developers to the best game development company?
You can analyze the best game development company on the basis of the following factors.
Their technical expertise

Their client feedback on the past work

Cost Estimated by them
4. What genres of game development services you offer?
We offer a variety of game development services like Casino Game Development ( Slots), Card Game Development ( Poker, Rummy etc) & many more using various advanced game engines.
5. What technologies you prefer for game development?
We prefer using Unity, Cocos2D, Phaser, HTML5, MEAN/ MERN Stack, Web Socket, Photon, NodeJS & MongoDB for game development.
6. Can I take the demo at Creatiosoft for its online game solution?
Yes, we can arrange a demo for our online game software today. You need to fill in your details in the form available at Creatiosoft by clicking here to get in contact with our experts. You may send an email directly to sales@creatiosoft.com or WhatsApp or call us at +91-8860912115.
We will revert you with mail or call you for your request.