Games are one of the oldest and best times since ages. It played a crucial role in improvising human civilization. The advancement in technology brought these games to mobile phones. Thus, we are able to experience some of the best mobile games which we just heard of. At present, there are several mobile game development companies that are offering some of the best gaming experiences. One can easily play these mobile games with friends, family with these multiplayer gaming apps. With improved quality of game-play, we witnessed a surge increase in the number of downloads for multiplayer card games, casual games, casino games, hypercasual games, etc.
Mobile games are also attracting players for the reason of their availability. As in older days, the players had to pay a hefty amount to play the games. Now, these games are easily available on smart mobile devices. Moreover, with the best mobile game development company in the USA and India, the reach of games has increased. The dice game like Ludo, which was once only popular in India, is gaining popularity in other South-Asian countries as well. Though their names can be different the concept of the game is the same.
Today, mobile games are becoming the best companions of people. Their inclination towards casual games, hypercasual games, real-money card games is unmatched. Every year we see amazing series of games that rule a big part of our lives. With the best android and iOS game developers, mobile game development companies are including innovations with technology to create unique mobile games. That's how several mobile game developers are generating huge means of revenue.
According to the reports, the mobile game market has gained a value of more than $100 billion in the last decade. Seeing the skyrocketing growth, experts are expecting that it will achieve the milestone of more than $500 billion in the coming five years. These highlighted statistics assure the bright future of mobile game development for several business-minded persons. If you are looking to develop a mobile game then you must have a unique and good idea.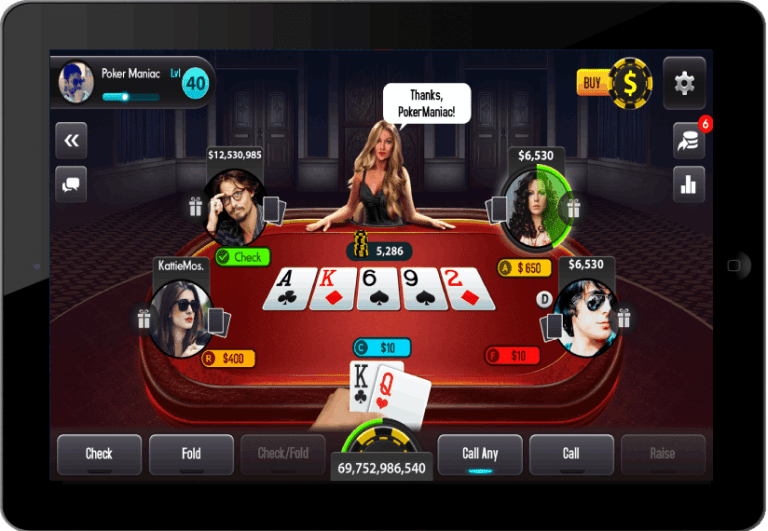 Here are some of the most interesting and trending game ideas.
Online card game popularity is constantly rising over the years. Several card games are skill-based games that actually improve the basic skills of life. It eases stress and also offers amazing rewards to just have fun. This growing popularity of card games is the result of standalone poker game development. There are other card game development variants too which are playing a key role in improving the industry for card game development.
This 52-card game development has the most traction of audience from the USA. The advancing mobile game development technology is offering the best experience of online poker games. The actual reason behind its growth is its ability to make money while playing money. As poker game is gaining popularity so are the poker game development company in USA and India. Thus, you need to look carefully while hiring any poker game developers or poker game development company.
It is another real-time multiplayer card game development. The reason behind its popularity is its simple yet engaging plot. The expert multiplayer card game development companies rely on advancing mobile game development technologies. Thus, they are able to render the best in class rummy card game development.
There are several other popular card games that are gradually gaining immense popularity. If you are looking for a card game then you must consider the following ideas
Blackjack

cribbage

Solitaire

Freecell

Call of Duty
and many more.
Experience

Portfolio

Skills

Feedback from previous clients.

Maintenance and Support
It is another rapidly growing business with the best mobile game development company in the USA and India. A report claims that the fantasy gaming market is actually becoming the business of $10000 million in the future. According to the experts, this will keep on growing by $30000 million by 2025.
In the following list, we are mentioning few best ideas for fantasy games.

3. Racing Mobile Game Development Ideas
It is one of the best casual game ideas. Here, games like Subway Surfer, Bike racing, Car Racing are always popular games for all age groups. All you need to do is to innovate and implement your idea into it. It can be anyone in the race with different scenarios. All matters are in this genre are the hurdles and challenges in the game.
Here, the racing mobile game development ideas that make appealing businesses are as follows.
Animal racing

Swimming

Car Race

Bike race
Games like Ludo, Carrom, Chess, and so many others are growing in terms of popularity. Board game development for Android or iOS platform is appealing to a wider audience with quality gameplay. The market experts are expecting that the board games will mark the value of standalone $50 billion. Thus, a board game also makes an appealing place to attract a huge sum of revenue.
Here, the games that are making lucrative business are as following
Ludo

Carrom

Chess

Monopoly

Dominoes

Scrabble

Backgammon
Lately, casino games are becoming the life of daily life. At every get-together or office party too, players are participating the game like Bingo, Slots, Dice games with their smartphones. The net revenue of casino games from the years 2019 ad 2020 is equivalent to more than a fifth of the total revenue of the gaming industry. Since, seeing the growth of popularity of casino games, we are already seeing the bright future for online casino games.
Here, the games that are making the casino games a profitable business are as following
Here, we have listed a few of the best mobile game development ideas you can follow in 2021. Though, the key factor to ensure the success of these mobile games is to hire a mobile game development company. You must take time to understand the process to screen the most suitable game development company for your project. First, understand the genre of your game and then your requirements and expectations. Then, hire the best mobile game development company that can bring these ideas to life.
If you have any idea for mobile game development and you want to publish one then feel free to contact us through email at sales@creatiosoft.com. You may WhatsApp us as well at +91-8860912115.
Frequently Asked Question
We have delivered various mobile games for Android, iOS, and other platforms. Our best mobile game developers can create a mobile game for any platform based on your requirements.
2. What kind of games do you make?
At Creatiosoft, we have a track record of the development of a wide range of mobile games. We offer casino game development (Slots), card game development (Poker, Rummy, etc), casual game development, hypercasual game development, board game development, puzzle game development & many more using our advanced game engines.
3. Which technology stack do you prefer for mobile game development?
We prefer using Cocos2D, Unity, Unreal, and HTML5 for mobile game development projects.
4. Which game development methodology do you prefer?
At Creatiosoft, we prefer "Agile Methodology" for mobile game development.
5. Why one should choose Creatiosoft for mobile games development?
We have been developing mobile games for almost a decade while understanding and studying the market trends, requirements, and revenue growth equation closely. Our mobile games have garnered the quick eyes of users. All of these factors make us legitimate to be chosen for mobile games for distribution along with mobile game development solutions.
6. Have you ever worked with mobile game publishers?
Yes, we have worked with several mobile game publishers.
7. Have you ever published the games on iOS App Store or Google Play store?
Yes, we have published several games for our clients on the App Stores as well as Google Play Store successfully.
8. Can we connect with Creatiosoft today to discuss our mobile game development idea?
Yes, you can contact us today with your idea for any mobile game development services. All you need to do is to visit the contact us page or mail us at sales@creatiosoft.com or WhatsApp or call us at +91-8860912115.