The growing popularity of online mobile games is no longer a myth. Advanced game engines like Unity3D, cocos2d, are offering fully scalable mobile game development solutions. Since the pandemic outbreak, we have witnessed a rapid increase in the downloads of multiplayer gaming apps. These gaming apps belong to various genres delivered by the best mobile game development companies in the USA and India. The genre includes gaming apps like Ludo, Rummy, and Poker from the best multiplayer card game development company. These games got attention due to the unavailability of offline casinos and poker game rooms.
This growing interest of people in such card games made the best mobile game development companies look for more opportunities for card games. That's why the online card games business is now a great scope of business in the gaming world. The growth of card game businesses is already daunting in its competing genres. If you are looking or planning to start an online card gaming business then you must add a few things to your to-do list first. You need to first understand the mindset of your players and users. Your card game idea must appeal to the interest of the players.
Card game development is already a thorough process that undergoes several phases. That's why before starting any such business idea, you need to research the market, its demands, and expected trends or technology shifts. If any of the mentioned factors go amiss then your game may suffer in the future. The best card game development company always aims at improving the user experience with better creative and engaging game designs.
Here, we are mentioning a few steps to start your online card game business.
We are here to mention the stages that will help you to start your online card game app business without any hitch. Here are some of the most critical stages of starting your online card gaming business.
Market Research
Getting any mobile game app is an easy task but transforming it into a successful business profit is not easy. You would never wish to fail at any end of the business. Thus, you need to start with in-depth research of the card gaming market, its audience, and the most widespread trends. This research provides information for the targeted audience, their likeability, demographics, motives, and behavior patterns. This will also help you in understanding your requirements for card game development.
Name of your card game business
It is only the name that makes you different from others having similar concepts. You need to make sure that the name of your card game must be different and unique from others.
The basic and most important part of any online card game business is the development of a card games app. To do that, you need to hire an online card game development company that can develop the best card game software like poker game software development. These card game development companies must have a team of expert card game developers with years of experience. Also, they must have the ability and patience to deliver high-quality card game development.
Thus, you need to take proper time while choosing the right 2D card game development company. You must review their portfolio and provide feedback to assess their years of experience and expertise.  Also, you can interview them before hiring to ensure that they are a suitable choice for your card game development. You also need to follow their services and see if they are offering any white label card game software for the card game like Poker. rummy, blackjack, UNO, etc..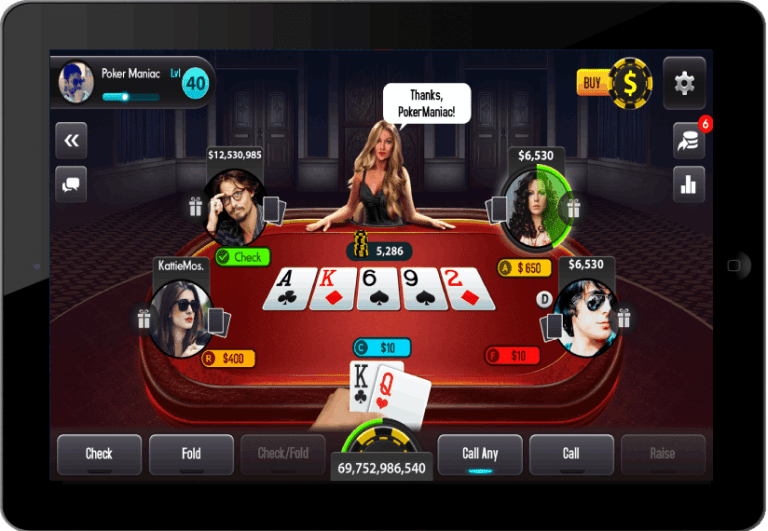 You need a scalable and stable platform where you can invite players to play your card games. You need to ensure that your card game app and website must have a visually appealing and impressive website that creates a marking impression on the minds of your players. This will also help in engaging players with your game. Any of the flaws with the quality will make you lose your players and lead to loss.
You need to ensure that your card game mobile app must support all platforms. Also, the gaming website must be well-optimized and constantly updated. Both mobile card applications and websites must be faster and easier to load the card game.
Acquire a game license
Every location has its own legislation pertaining to the card game business. That's why you must acquire a license to regulate these games as per the jurisdiction laws. Thus, you should carefully choose the jurisdiction for where the online card game business has to launch.
Test the game before launching
Before releasing the card game, you must use your card game software through several phases of testing. This testing of card game software assures its quality. This test elaborates on the potential drawbacks of your card game app or website. With this testing step, the quality of the game becomes much stronger and more relatable.
Launch and marketing of the game
Once you are done with development and testing then you must launch the market. However, you need to take care of legalities, taxes, and other liabilities that a business needs to pay. You cannot ignore these factors as they are part of your growing business.
Once you launch the game, post-launch services will be needed. You can take it as a challenge and accomplish it with the help of the best card game development company which offers maintenance and support to their clients. They can also help you with their ideas and experience to grow your online card gaming business.
If you are looking for the best game development company in india, then you may drop a few words through the form on the contact us or write an email on sales@creatiosoft.com. You may WhatsApp us as well at +91-8860912115.
Frequently Asked Questions
1. What are the various

card game solutions you offer in your online card game?
At Creatiosoft, we include our online card game development services with Poker games, Blackjack, Rummy, Solitaire, Uno, Seep, Spider and many more other card games in our card gaming solution.
2. What technology stack is preferred by Creatiosoft for

card game development?
At Creatiosoft, our skilled sound card game developers are experts in card game development technology, such as Unity, Cocos2D, HTML5, Web Socket, Photon, NodeJS, MongoDB, etc deliver amazing card game software deliverables.
3. How long does it take to launch our card game?
We have been into card game development and deployment for the past 12+ years and have a widespread network of multiple card game operators across the world. You can launch your game within 2 weeks. If the client demands customization, depending upon the customization, it may take up to 30 to 100 days.
Yes, We have developed several real-time social multiplayer card games
5. Can I get a demo at Creatiosoft for its online card game solution?
Yes, we can arrange a demo for our online card game software today. You need to fill in your details in the form available at Creatiosoft by clicking here to get in contact with our experts. You may send an email directly to sales@creatiosoft.com or WhatsApp or call us at +91-8860912115.
We will revert you with mail or call you regarding your request.