Card games have gained immense popularity in small time. One can easily find more than 5,000 apps belonging to the card games on the App Store and play store. The only reason behind these growing numbers is the inclination of players towards the several traditional gaming cultures from long back. When there was no time for smartphones and internet connectivity, these card games were used to socialize among the people and today also, it is used as the best medium to socialize virtually with advanced multiplayer card game development technology. The games like online poker, rummy, teen Patti are receiving the maximum traction from the users and making the online card game development successful.
With frameworks like OpenGL or Cocos2D, the best card game development company brings more than standard UIImages and UIView-based animation. They bring better resolutions and better game quality with these two. There are a few more things that a card game owner needs to keep in mind while releasing any card game app in the market with the help of card game developers for the best mobile game development company in India.
Card games are growing popular with their addictive and fun by the growing time. With the launch of online card game development, now the player has the accessibility of the players have a wider range of variants for online card games like Poker, Rummy, Solitaire, Freecell, Spades, UNO, and others. We, the best online multiplayer card game development company in India are looking forward to creating the best online multiplayer card game. That's why we are proposing the key factors which can help in bringing the unique and engaging card game software.
1. Engage with Real Money Card Gaming App
There are several key features that revolve around the best real-money card game software such as online poker game software development sharing similarity with online crypt poker software development. These factors comprise of
Login:- This feature actually provides user authentication with simple login forms or Gmail, Social platform integration.
Payment Gateway: This attribute ensure the safest and secure medium to secure payment integration for in-app purchases for coins or boosters or to join real-time tournaments.
Various Game Modes: There are several methods to engage players with various game modes like sit n go and tournaments modes to engage and enjoy various factors.
User Dashboard: This is actually a portal that manages the entire game. Any admin user can utilize this user dashboard to manage players, send promotional activities, view previous game history, account management, and in-depth smart analysis of the growth of the game.
2. Swift Card Game Mechanics
These crucial factors actually give the realms of the game environment. It creates the room where players need to select a card from the deck or sequence arrangement that must give the actual feels. The best card game developers never comprise on the quality of game mechanics.
3. Artwork
Any mobile game development is incomplete without aesthetics and art. The best card game development company in Noida and Delhi NCR is keen to pay attention to the minutest of detail. They plan the game concept with the shape and designs of the cards, the face cards, and the back cover, and everything else should be planned well in advance.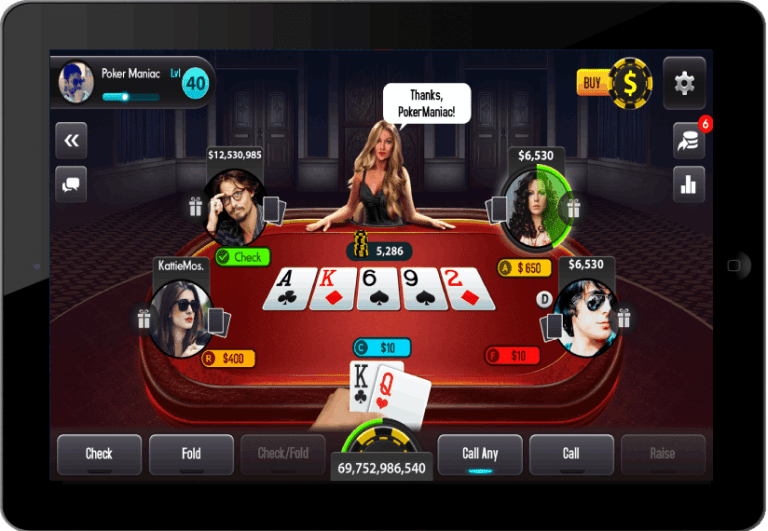 Any mobile game development company in India understands very well that game development takes time as well as hefty costs too. We can expect at least 5-6 months to complete a card game software like online crypto poker game software development solutions. If we are here to consider the cost to develop a card game software like poker game software development, this actually depends upon the several factors, features, and your decision to create a platform-independent app or poker game app for a specific gaming platform.
There are several procedures through which the entire card game development such as prototyping, designing, development, game testing services, and launch and post-launch services. All of each task involves various teams and hire expert poker game developers to render the quality and on-time delivery of the best card game software.
The other factors that affect the cost of card game development.
Cloud game storage

Charges to host the game in several platforms like iOS charge a few dollars to publish the gaming apps in App Store.

The complexity level of features involving in the card game app.

The number of User Interfaces involved in the game.
While estimating, we can provide you an average cost of a poker game software development or Rummy game development with a moderate complexity Android-only app is $45K to $800K.
Creatiosoft is the most acknowledged and reputed card game development company in India. We are acknowledged by the popular global listing platform, Good firms and "listing platform for IT companies and custom service providers:- TopDevelopers" as the best card game development company in 2021. Our expert card game developers and dedicated poker game developers are continuously delivering the state of the art card game development in more than 100+ countries across the world.
If you are looking for the best card game development company in Delhi, then you may drop few words through the form on the contact us or write an email on sales@creatiosoft.com. You may WhatsApp us as well at +91-8860912115.
Frequently Asked Questions
1. What are the various

card game solution do you offer in your online card game?
At Creatiosoft, we conclude our online card games with Poker game, Blackjack, Rummy, Solitaire, Uno, Seep, Spider and many more card games in our card gaming solution.
2. What technology stack is preferred by Creatiosoft for

card game development?
At Creatiosoft, Our skilled sound card game developers are experts in card game development technology, such as Unity, Cocos2D, HTML5, Web Socket, Photon, NodeJS, MongoDB, etc to deliver amazing card game software deliverables.
3. How much time does it take to launch our card game?
We have been into card game development and deployment for the past 12+ years and have a widespread network of multiple card game operators across the world. We can launch our game within 2 weeks. If the client demands customization, depending upon the customization, it may take up to 30 days to 100 days.
Yes, We have developed several real-time social multiplayer card games
Yes, we can arrange a demo for our online card game software today. You need to fill your details in the form available at Creatiosoft by clicking here to get in contact of our experts. You may send an email directly to sales@creatiosoft.com or whatsapp or call us at +91-8860912115.
We will revert you with mail or call you for your request.