The huge involvement of smartphones in our life gave the scenic platform to mobile games. Even the mobile gaming industry has advanced with the evolution and improvement in technology. There are several reasons behind the growing popularity of HTML5 development. These reasons are the smooth, seamless, and shareable interface of the game. Also, these factors are responsible for making the game highly addictive and engaging. High-speed internet connectivity is another key factor. It gives a boost to online, social, and multiplayer HTML5 game development.
By the passing time, HTML5 games development has improved a lot with faster, lighter, and trusted gaming solutions. That's why HTML5 is introducing several ways to create amazing casual games with top HTML5 game development companies in India.  In this following blog, we are discussing the several advantages of HTML5 games development solutions.

What are the various advantages of HTML5 in Games Development?
Cross-Platform Support
It is one of the most important advantages of HTML5 games development. Cross-platform support means that the gamers or users can access these games from any platform and browser.
The HTML5 game developers focus on factors such as the platforms, tech stack, cost, etc for any game development idea. The popular HTML5 game engines such as Cocos2Djs and Phaser reduce the game development cost relatively. Though, there are various open-source HTML5 game engines that scale up the performance for cross-platform game development.
These HTML5 games are also gaining popularity for their responsive nature. HTML5 game developers make the gameplay adjustable to any screen size, resolution, and or aspect ratio of the device. HTML5 leverages features such as offline asset storage, audio APIs, 2D game /3D graphics, and asset libraries to make the gameplay engaging. The best HTML5 game developers simply need to write a code once. These codes make the games run on several devices such as tablets, phones, PC, etc.
Game Application Promotions
The cross-platform features create another advantage. This advantage is the massive audience behind this genre. These HTML5 games are accessible to everyone with smart devices or PCs. As a result, the audience of gamers promotes the game on their own. The expert HTML5 game developers and advertisers can leverage the HTML5 games to create some amazing marketing strategies.
Lesser Need for Resources
HTML5 game engine never lacks in terms of resources. As there are no restrictions for platforms and neither issues in adapting any new browsers or platforms. This new age game development language reduces the various complexities. However, there is a lot more which is still needs to be undiscovered for using HTML5 and its libraries. The best game development companies hire HTML5 game developers who have amazing work experience. These gaming companies prefer quality skills to deliver excellence in HTML5 gaming projects. The expert HTML5 game developers are well aware of the factors for quality HTML5 game development. These factors include the right sequence, process, complexities, and resources.
Availability and Accessibility
HTML5 game development fulfills the expectations of the free game of the gamers. Also, it offers the vivid accessibility of the game. With this advantage, players can play their game from any device anywhere and anytime. These HTML5 games are accessible on several web browsers such as Chrome, Firefox, Safari, Opera, Silk, Edge, etc. This technology uses the Cache Manifest technique to store gamer's information in the cache. It actually helps the users to access the game without any trouble and play it anytime.
Technology Stacks
The HTML5 game development companies rely on technologies such as Canvas and Web Graphics Library (WebGL). These gaming companies create some advanced HTML5 games for several web browsers. These HTML5 games are offering a better gaming experience now with the help of strong frameworks such as Phase, PixiJS, Cocos2DJS, and many more.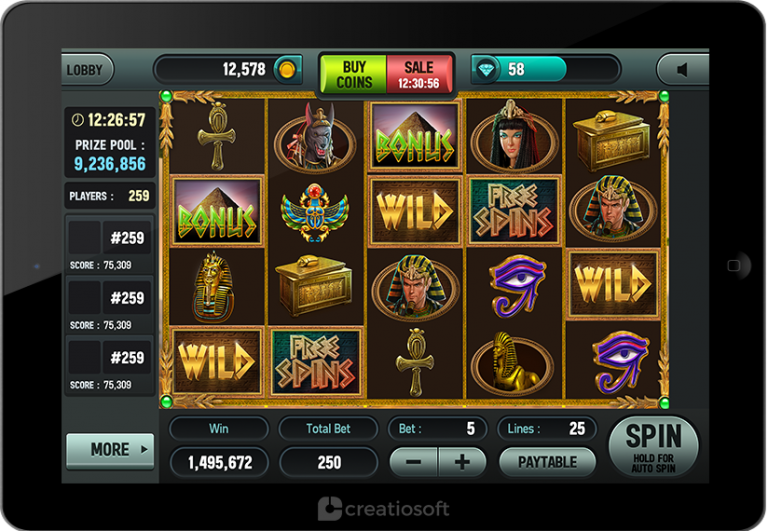 How Widely HTML5 games are being in Use?
HTML5 has drawn its success plan and created a variety of opportunities in the game development industry. We saw the rise in popularity of HTML5 games with the release of instant HTML5 games on Facebook. This gaming version caught millions of gamers' eyes. These games are available on Facebook Messenger as well as Facebook. The Instant Facebook games have introduced social multiplayer game development. This marks the success of HTML5 games development.
HTML5 game development has gained immense popularity in distinct genres of games.  The gaming genres such as casual, casino, and card game development are thriving on this gaming technology. The rapid growth of these mobile games in countries such as South Asia, Russia USA, and the UK  has created several opportunities for HTML5 games development companies. HTML5 has marked itself as a platform for game development companies. These companies can boost their business by trying innovative ideas using HTML5 games development services.
If you have any idea for HTML5 game development and you can contact us through email at sales@creatiosoft.com. Our experienced HTML5 game developers can help you with the best way for HTML5 games to develop the gaming app successfully.
Frequently Asked Questions
1. What is HTML5 game development?
HTML is a markup language that creates the foundation for any web development service. HTML5 is nothing but an advanced version of HTML that offers to create a cross-platform and cross-browser game. There are several HTML5 games that have gained immense popularity. These games are Treasure Arena, Bubble Shooter, and CrossCode. Such HTML5 games are easily accessible on web browsers.
2. Is HTML5 future proof?
Yes, Today almost every digital vertical are preferring HTML5. HTML5 developers are using various frameworks and JavaScript to create amazing gaming experiences for the players.
3. Can JavaScript make 3D games?
Yes, HTML5 game developers prefer WebGL for 3D game development. It is basically an OpenGLES2.0 for the Web. This JavaScript API offers tools to create rich interactive animations in web-based games. HTML5 game development companies create and offer render dynamic 3D graphics with the help of JavaScript that is hardware accelerated.
4. Can unity make web games?
Unity is a cross-platform game engine. It creates the best gaming experience for PCs, consoles, mobile devices and websites. The latest version of Unity5 is equipped with a WebGL exporter. Using these HTML5 game developers can publish their games to the web platforms easily.
5. What technologies do you prefer to do in multiplayer game development?
We prefer using Cocos2D, Phaser, HTML5, MEAN/ MERN Stack, Web Socket, Photon, NodeJS & MongoDB for HTML5 game development.
6. How to contact Creatiosoft for the HTML5 game development project?
You can discuss your HTML5 game idea with us. You can talk about it over a phone call or WhatsApp at +91-8860912115 or send an email directly to sales@creatiosoft.com. Else you may fill the Contact Us form.
We will revert to you soon.