By all means game refers to engage the users in some fun and interactive activities. As simple the game define itself the game development process is really complex to understand. Where PCs and console games take years to finish off there mobile games take months to be launched. We have seen the tremendous growth of mobile game industry in recent years only because of the lesser time taken to finish it and even have huge mass of audience to appreciate it. We can understand the growing power of the gaming industry by the recent studies on Gaming industry across the sphere. The global gaming world has gained the business worth of $150 billion in 2019. Out of $150 billion, 45% of the business comes from mobile games which is worth of approximately $70 billion. About $10 billion is invested into the gaming industry across the world and this huge investment in a single year is even higher than the investment made in combined eight years. This proves the growing interest of mobile users in mobile games which is great news for game development companies.
What Are The Games That a Game Development Company Can Develop Using Game Engine?
There are several kinds of mobile games available on Appstore and Google Playstore which are developed on Unity3D, Cocos2DJS, Unreal etc. Before starting any game development, a game development company requires a brief understanding, requirement, and genre of the game from a client. They could ultimately decide to which game engine and which game development team they need to develop game. There are several games belonging to different genres can be developed using those world-class Game engines.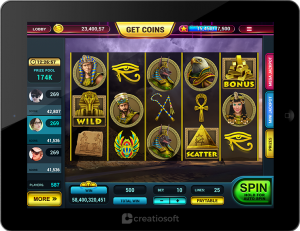 Basically, this variant of the game is based on various possible random outcomes or combinations of outcomes. Games like Slot, Bingo, Roulette, Lottery, Blackjack, Baccarat and many more casino games are part of casino games industry.
Most of the casino game development companies have ready made solutions for bingo, slot game development and many more for casino games. These ready-made solutions of casino games can be integrated on websites and to be launched on Appstore or Google Play with in few weeks. The online slots and bingo games are the most loved casino games in USA, UK, Middle East, South East Asia, India and Russia.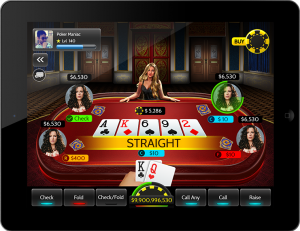 The games which are played with the deck of cards are called as a card game. The game development studio who has the skills to develop the card games are card game development companies. Games like Poker, Rummy, TeenPatti, Omaha Poker, Holdem Poker many more games falls into this category.
Most of the game development companies prefer Unity3D and Cocos2D game engines for online Rummy and Poker Game Development.
Puzzle Games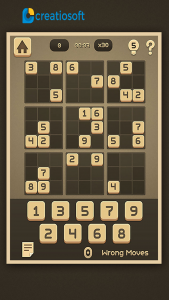 The game which focuses on 'problem-solving skills' call Puzzle game. These games are set with number of attempts and limited time to finish the puzzle.
The game which focuses on the 'problem-solving skills' of the players. These games are set with number of attempts and limited time to finish the puzzle. Game development company have the expertise to develop puzzle game calling, social game development company.
Sport Games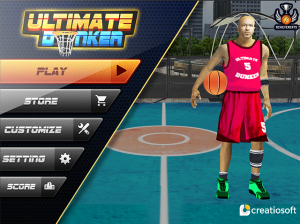 Simply as name suggests, the game which simulates the practice of the sports are sports games. The casual game development studios are recreating the scenic and realistic experience for the game by including the teams, track, field, tournaments, marathons and any more features. Such game development experts evolve these features to engage the players for longer run and held them captive with the help of their smartphones.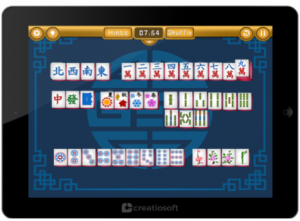 The casual games are the games laid out with the same rules for a shorter time of game play. The game gets well-connected with serves fun, entertainment only with mass of audience. They may share any kind of game play and genre with simple rules and shorter time of game play.
The casual game development studios prefer to launch these games on iOS app stores and Google Play Store, which player can download any time. Although, the game play for casual games seems easy but casual game development can take more than a month to be launch on the Stores. The game engines like Unity, Cocos2D, Unreal, HTML5, etc game engines are behind the best casual game development.
Runner Games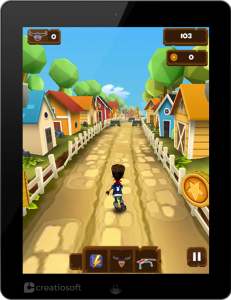 The runner games usually belong to action games, casual games genres but with a slighter differences, designed with linear action and with no specific end. These begin with simplest level and rises to tougher stages. It flows in continuous level.
The casual game development studios are quite efficient and skilful to create such long run endless runner games games. Games like Night Surfer, Jungle Jumping Kids are our evident portfolio which fall straight to this category only.
There are several kind of mobile games available on Appstore & Google play developed on Unity3D, Cocos2dJS, Unreal etc. Before to start development, android game development company understanding a requirement of game from a client and deciding to which game engine they need to be select to develop that game.
What is Game Engine?
Game Development Company are using a some tool or framework to develop multiplayer games calling ass a Game Engine. The iOS and Android Game developers using these game engines to bring these games for Consoles, PC, and Smartphones. These game engines help the game developers in creating physics, animation, collision detection, memory management, response and many more such common tasks. They also help the game developers to render the game porting services to multiple platforms.
There are various game development engines available. Few of the Game Engines are as Unity, Cocos2dJS, Phaser, PixiJS. We will discuss the best mobile game engines which can create and render the best mobile game development services.

Unity3D is considered as one of the best game development engine. There are various reasons why mobile game developers prefer o work on Unity. Few of the reasons are as follows
Creates both 2D or 3D games.

Follows the Principle of 'Build Once and Use on All' platforms.

Amazing community to support the Unity game developers.

Free and Paid collection of game assets
Unity 3D game development solution has created most popular mobile games of the era like Temple Run, Angry Birds, GTFO, Call of Duty, etc..

Cocos2D is another open-source mobile game development tools used by 1000's of mobile game developers across the globe. Its exclusive features are as follows:-
It has cross-platform.

Mostly preferred for 2D game development, however it also support in rendering 3D game development solutions.

The games build using the Cocos2Dx have the lower size as of 5.0 MB.

An Android mobile game developer can easily make the game with Cocos2Dx game engine is cross-platform compatible.

Can easily prepare the game binaries with C++, Javascript or Lua programming. These binaries build can be used for iOS, Android and Mac platforms.
The popular games like 2048, Clash of Kings, Pocket Planes, Star Thief, Dragon CIty , etc are such game which are developed on Cocos2D game engine.
3. Phaser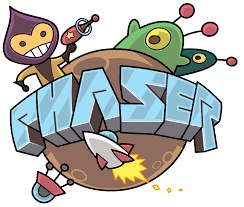 The extremely powerful framework which is considered especially for HTML5 game development. Similar to above frameworks, Phaser is also a free open-source framework for Canvas and WebGL powered browser games.
Easy to build social mobile games.

They don't need any additional dependencies.

Phaser prefers arcade physics system and P2js

Amazing simulations and input libraries.
These are few of the mobile game development engines and tools for the mobile game developers. The knowledge of the languages like C++,Objective-C, Lua, JavaScript is the add on advantage for the game developers. These game development frameworks can help you in-game publishing on various platforms like iOS, Android and others.
In case you are looking for a card game development company, then you may drop a line through the form on the contact us or write an email on sales@creatiosoft.com. You may whatsapp us as well at +91-8860912115.
Frequently Asked Question
1. Which game development engines are preferred by Creatiosoft?
At Ceatiosoft, we develop games using the Unity, Cocos2D, HTML5, PixiJS and Phaser.
2. What genres of game development services you offer?
We offer variety of game development services which comprises of casual games, casino games (online bingo and online slot game development), card games (rummy and poker game development) & many more.
3. Do you provide assistance in game porting services?
Yes, We provide game porting services from the native platform to iOS Apps and Android Apps, from iOS Apps to Android to the vice versa.
4. How to contact the Creatiosoft to discuss your game development project?
You can discuss your game idea with us. You can talk it over a phone call or whatsapp at +91-8860912115 or send an email directly to sales@creatiosoft.com. Else you may fill the Contact Us form.