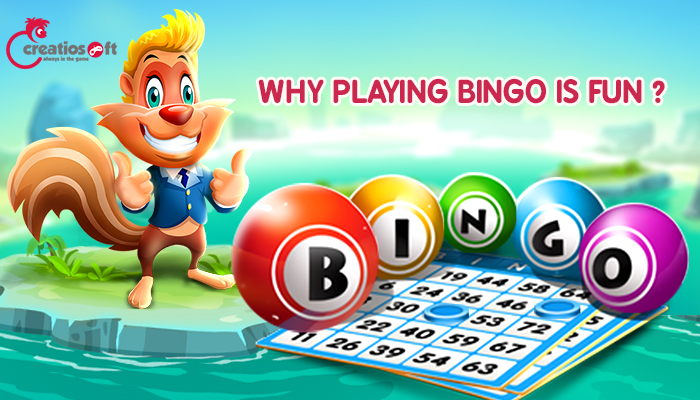 Bingo is one of the most popular games in the world. It's a game of luck & chance and there is no skilled involved. Bingo is a form of lottery game which was called "Il Giuoco del Lotto d'Italia", played in Italy in 1500s. Bingo had been played in halls for years, now it has been successfully adapted to an online. Which draws millions of players around the world every month. Thanks to online Bingo, A number of studies have found that playing bingo improves the concentration and also provides social interaction which is important for mental health. Most bingo players would probably agree that Playing online Bingo helps you to improve your memory. Below I have described the few more advantages of playing Bingo online.
Convenient – Online Bingo offers the great advantage that you can enjoy it at your home or wherever you are and second thing is, it will save your time and money spent on travel in search of a Bingo hall. Free online Bingo attracts many people because it's hard to find free bingo games in physical hall. There are plenty of free Bingo games for newcomers & experienced players. Most of the games offer a tutorial section to help their player's to understand the game rules.
Free Bonuses & chat – There is no doubt about it, if you play at Bingo on mobile you will get many free bonuses, Power-ups and collectibles. One more interesting thing is chat moderators, who keep the fun going in the chat rooms. Many people are finding they are forming online friendships with fellow bingo fans from across the globe. Online bingo provides the opportunity for gaming enthusiasts to choose their avatar. It will show your uniqueness in your Bingo room by choosing a unique avatar.
Tournament – The most exciting thing is tournaments. In "Bingo Live" there are 3 tournament rooms. Day Tournament, Weekly Tournament and Monthly Tournament. All these 3 tournaments are free, you can play them daily and win exciting prizes. The global leader board also available to track your record and see another player's position in the tournaments.
Variety of games – When you play Bingo online you can choose any variety of the game that you like. There are many themes are used in online Bingo like Statue Of Liberty, Great Wall Of China, London theme are so on. We will never get bored with these different themes.
Play with friends – You can play Bingo with your friends, family member or colleagues. Every day millions of people log on to play Bingo games for entertainment. You can make friends from all around the world. So you won't ever feel lonely, as you play.
Mini Games – Online bingo does not stop here. They have even gone further by providing other games for their players to enjoy while waiting for a game of bingo. These games can include such as Mobile slots, video poker, Wheel of Fortune, Scratch Card and others.
In short, Online Bingo is an excellent and interesting feature to enjoy fun, to learn and to earn as well. So, start playing "Bingo Live" today!