There was once a time when we used to play a mere game of snake on our devices and have never thought about 3D game development making its way to the gaming industry as the influential medium of engagement. Later with the high encouragement of 2D game development, the card game development companies breathed life in their respective domain and introduced the best source of knowledge, entertainment, and engagement. With the several genres and innovations with them, a new game session is creating a new sphere for its reliable user base. The growing evolutions of 2D game technologies are delivering promising card games belonging to distinct variations of the card game industry have launched a new world with never-ending experience on most mobile devices.
Today mobile game development companies in India is holding wide expertise in managing 2D game development to procreate card games of high quality and promising engagement factors. There are plenty of mobile game developers who are holding their skilled expertise in both 2D and 3D game development over several platforms.
Even when the time is of players having high-performing gaming devices with console and desktop games. 2D games have still flourished their own space with dominant graphics. According to one of the studies today several mobile gaming apps in the App Store and Playstore are 2D games. The card gaming apps development. This growing acceptance is due to its rising accessibility and adaptability along with the unique aesthetic and provides a unique gaming experience. Card game development leverages this accessibility and popularity as its advantage with the help of a top 2D game development company in India.
Now, the question arises, how to identify and select the best card game development companies from others? We have assembled a few parameters to determine the process of finding the best 2D card game development company:
Game Portfolio
The portfolio is the most reliable and evident parameter to showcase the skills and expertise of the best card game developers from the best mobile game development company. A top card game development company might have delivered more than 100 card game development solutions and a portfolio becomes a medium to showcase the prowess and experience of the best card game developers.
A card game development is already a thorough and time-consuming process that takes more time than other 2D game development variants. An online crypto poker game development generally takes more than 4 months if created from the scratch. Thus, we need to find the right card game development company which holds the best of the best expertise, experience, and competence enough to deliver the exact quality game as you expect.
Game Engines
Most of the card game development is created using modern game engines through which the best poker game software developer is able to introduce both 3D and 2D game development in the card gaming industry faster and better. A top card game development company manages to deliver the best poker game software using the modern age 2D game engines like Unity and cocos2Dx. Using these game engines, the expert poker software developers in India are able to create the best variants of card games of your choice on the desired platforms.
Target Platform Experience
This parameter ensures the quality and also assesses the feasibility of the card games where your game targets its audience. The next question occurs, is it a single-player card game development like solitaire or a multiplayer card game like rummy or poker game development. Next follow-up question about your intention for the single platform card ga,e development like exclusive card game software for android game development or cross-platform game development using HTML5.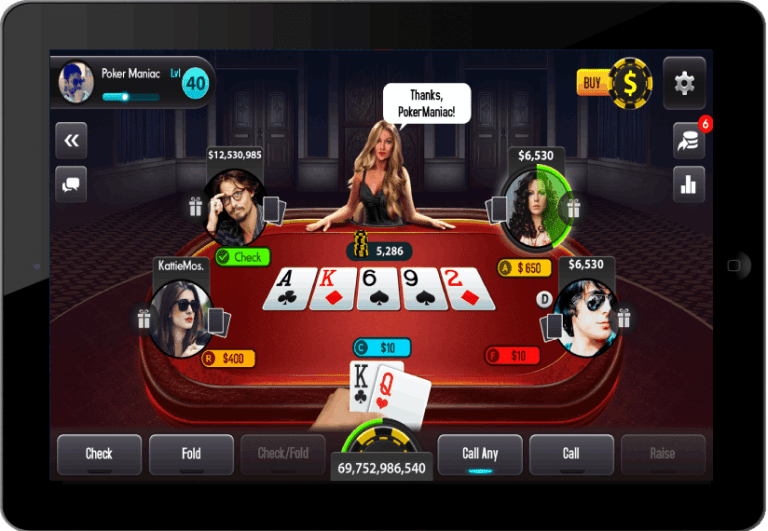 This helps you in finalizing the absolute and proper range of tech stack which will be apt for your card game development and assure your the right and optimized card game development solution.
Finding the right team for your 2D card game development is a really good idea and finalizing the several teams using the parameters mentioned above can really help you in classifying the right team of 2D game developers.
If you are looking for the best card game development company, then you may drop few words through the form on the contact us or write an email on sales@creatiosoft.com. You may WhatsApp us as well at +91-8860912115.
Frequently Asked Questions
1. What are the various

card game solution do you offer in your online card game?
At Creatiosoft, we conclude our online card games with Poker game, Blackjack, Rummy, Solitaire, Uno, Seep, Spider and many more card games in our card gaming solution.
2. What technology stack is preferred by Creatiosoft for 2D

card game development?
At Creatiosoft, Our skilled sound card game developers are experts in card game development technology, such as Unity, Cocos2D, HTML5, Web Socket, Photon, NodeJS, MongoDB, etc to deliver amazing card game software deliverables.
3. How much time does it take to launch our card game?
We have been into card game development and deployment for the past 12+ years and have widespread network of multiple card game operators across the world. We can launch our game within 2 weeks. If the client demands customization, depending upon the customization, it may take up to 30 days to 100 days.
Yes, We have developed several real-time social multiplayer card games
5. Can I take the demo at Creatiosoft for its online 2D card game solution?
Yes, we can arrange a demo for our online card game software today. You need to fill your details in the form available at Creatiosoft by clicking here to get in contact of our experts. You may send an email directly to sales@creatiosoft.com or whatsapp or call us at +91-8860912115.
We will revert you with mail or call you for your request.