Online casino games were launched with the promise of providing the users a unique yet realistic experience through the various casino games in the respective genres and the market participants. Unlike land based casinos, players have variety of options to choose in online versions from skill-based games or card games such as poker, rummy, slots and roulette. Each genre of game has their own audience where the current demand and interest rules the market which is offering an opportunity to cater the gaming requirements of the overall target audience. Thence, interest of players into online poker is not hidden anymore. Seeing its worldwide popularity, the poker websites or poker operators have spread their reach in several big countries like USA, UK, Australia, Libya, Egypt, Italy, Cambodia, Qatar, Kuwait, etc. and made iGaming industry a sense of substance to its actual existence. Where poker game development company have yielded online poker websites, apps for other major platforms another sense of comfort for the people who don't have time or leisure to travel or time and money to acquire the poker table as per their taste.
Now, with outbreak of global pandemic, players have showed their growing interest in the online poker websites or application more in their leisure time as they are stuck at home. Lets take a detailed ride to understand the actual growth of online poker games during lock-down period. Before that understand what is the game of poker?
Online poker game is the perfect layout for the skill and strategy with the 52-cards. The card hands, and flop are the master to decide the winner. The poker game developers know the likeability and fondness of the poker very well. There are several poker game developers and poker development company who are offering the best poker software development solutions which operators can buy poker game software or rent poker games to integrate it with their online poker websites or applications.
How Online Poker Game Is Growing It's Outline As a Potential Business?
There are a series of reports suggesting the surge increase in the number of searches for 'online casino and Poker' on search engines which evidently rose by 70% in March 2020 when compared to last few years. There are several regions across the countries like USA, UAE, UK, Australia, Kuwait, Egypt, Libya, Bahrain, Qatar, Saudi Arabia etc.. where the online poker has given the term as skill based games thus, they have not been provided with the legal status, 30 new poker operators have recently joined the poker gaming industry by buy poker game software. We have seen the surge increase of poker activity on online poker game websites by 20-30%. They put their time to immerse in their favorite game, compete with the best players, and bet some rewards and bonuses at the convenience of their homes.
Recently, top two poker website and brands have shared their growth report as increased interest of players in their poker product as a result of the lock-down in many countries like USA, UAE, UK, Australia, Kuwait, Egypt, Libya, Bahrain, Qatar, Saudi Arabia etc in April reached a monthly revenue. The company reported the revenue of online poker is almost £10 million during second Q2 2020, so far it is the highest revenue growth in more than five years and up more than double on the same quarter in 2019. While summarizing the group managed to reveal their year-over-year revenue growth in Q2 2020 which has expanded from 4.0% to £235.1 million.
Other group reported that their online poker revenue have almost doubled between April 1 and May 17 2020. The operator generated revenues of $735 million for the quarter, with the rise of 25% year-on-year. In the lock-down amidst pandemic, the increased influence of poker game has encouraged poker operators and card game development company to pursue their online poker game development and casino product offerings.
There are two places in USA which is on berserk where online poker games have gotten the huge jumps in number of players on those online poker websites; these cities are New Jersey and Pennsylvania despite of lock-down situation, New Jersey and took in a record $80 million from online poker and casino games in April. They have seen the a growth of 120% from the $39 million in revenue the state had in April 2019. Pennsylvania also had a record-breaking April with growing online poker and casino games, as the state has doubled its revenue from online games since February, according to an official board. The google top searches for online poker which is now reached to five folds of the game with the increase beginning in mid-March.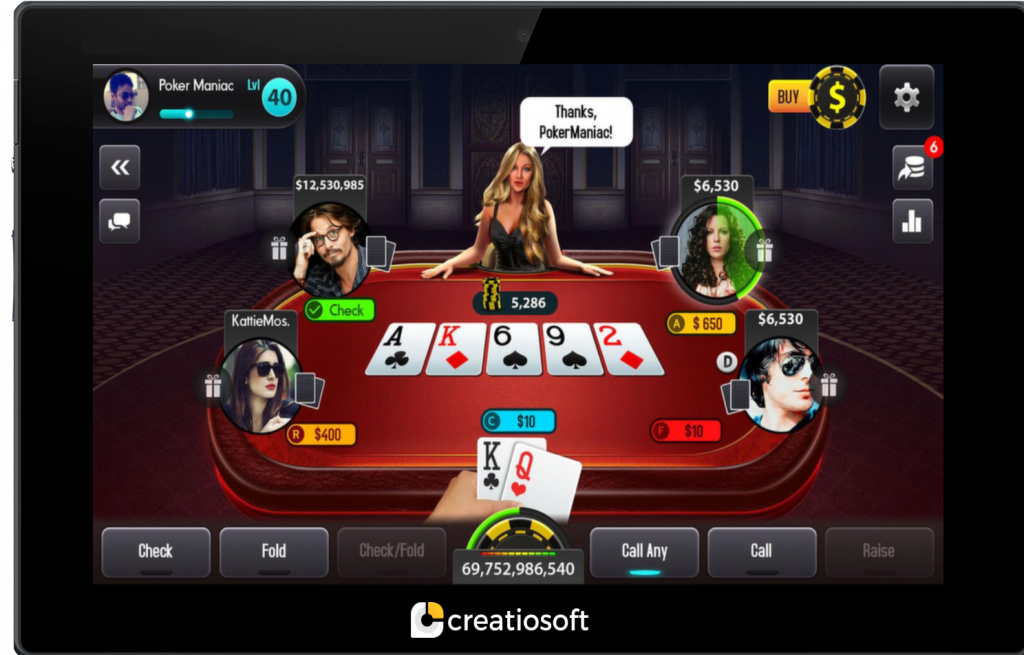 How the Future of Poker games will be Shaping Up?
Though among the clear growth of popularity of online poker games amid the pandemic but the significant question still persists that how long this growth will maintained? For plenty number of reasons, it'll be hard to maintain this vertical's growth with same pace which was experienced in the past few months. During the first quarter of auditing poker websites they revealed impact the current increased activity across its online poker and casino products.
As they say those who climbs faster they have steady fall. Thus, future of online poker game is still not known and left unpredicted. No one really knows actually about it but these times, when we see its bright state of work flourishing so well, then we can estimate the increase in revenues will be three folds which is 300%. However there might be slightest shift with the players behavior for the game post-lockdown era, but even that won't be able to shake the much difference to the game.
Frequently Asked Questions
1. What notable features is available in a poker game application?
We prefer inclusion of latest and dynamic adaptations in our poker software. The notable features in our software are engaging and interactive game play, Variation ( Holdem, Omaha, Omaha Hi-Lo, 5 Card PLO), online and live chatroom, highly secure online payment system with anti-fraud system, multiplayer game lobby and game tables.
2. Which technology stack is preferred by Creatiosoft for poker game development?
At Creatiosoft, we work on poker game development using our preferred tech stack using Unity, Cocos2D, HTML5, Web Socket, Photon, NodeJS, MongoDB.
3. What variations must be available in an online poker game?
At Creatiosoft, we provide Texas Hold'em, Omaha, and Omaha Hi-Lo variations along with tournament of poker in our online poker gaming solution.
4. By which payment gateway a poker software must be integrated?
Your online poker software must be integrated with scalable and reliable payment gateways which support multiple channels of transaction like VISA, MasterCard.
5. Does Creatiosoft provide demo for its online poker game solution?
Yes, Creatiosoft provide demo for its online poker game solution.
6. Can you arrange a demo for your poker solution today?
Yes, we can arrange a demo for your poker game by today. You need to fill the form available at Contact Us to contact our executive or you may send an email directly to sales@creatiosoft.com or Whatsapp or call us at +91-8860912115. We will revert you with mail or call you for your request